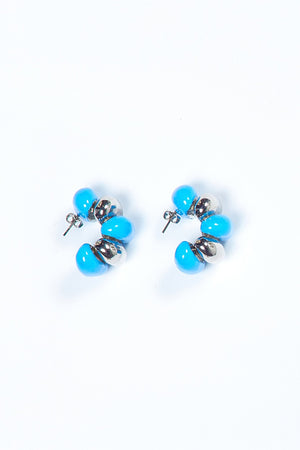 Earrings
Silver beads reflect every ray of sunshine, and blue beads illustrate the light of your soul and the warmth you retain regardless of weather conditions. Handmade and Italian quality come together in earrings from the latest collection of the Milan brand Sunnei: the round shape goes well with necklaces, and the silver base goes perfectly with your favorite jewelry. Ideal outside of weather and time.
Bronze. Made in Italy.
BUY IN INSTALLMENTS WITH THE SERVICE FRISBEE (FIRST 15 DAYS WITHOUT INTEREST).
Regular cost
15 200 ГРН
4 560 ГРН