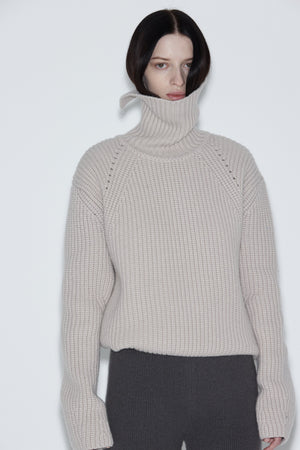 Sweater
Knitted golf is a chameleon thing that adapts to the mood of any of your images. In combination with a jacket and pants, it will be the basis of a classic image, and with a tight shirt or mohair jacket, it will change your mood to the smell of rain and your favorite black coffee. Warm wool and decor in the form of grunge slits bring the image to perfection. Do not be afraid to experiment with combinations, because with such things every choice — the right choice.

100% wool. Dry wash. Made in South Korea.
BUY IN INSTALLMENTS WITH THE SERVICE FRISBEE (FIRST 15 DAYS WITHOUT INTEREST).
Regular cost
18 560 ГРН
5 568 ГРН